---
Camera Systems are used for protection both internal and external areas, transport supervision, control of technology processes, individuals counting or their recognition. For the purpose of objects protection are appropriately combined with Intrusion detection systems.
Possibilities
Nowadays CCTV systems are IP based using Ethernet and optical networking. Occasionally ancient analogue cameras with the signal transfer via coaxial cable is still possible to service. Even the analogue cameras with analog signal transfer use digital picture conversion with high-quality picture output even by worse light conditions.
Signal from analog cameras is transferred into Digital Video Recorder (DVR/NVR/Server) where the signal is processed and saved on hard disks or disk arrays.
Share our long term server-client conception systems expertise with our own build servers containing in-built robust disk arrays!

The recording devices and it's software allow processing and saving of picture information based on previously defined requirements as picture quality, time of recording, setting of rotating or zooming cameras, evaluation methods of system´s behavior during alarms. Data searching make easier setting of movement detectors and usage of clever picture analyse during searching picture changes in specified camera´s field of view.
The systems can be connected to Internet allowing remote supervision and maintenance. System can be extended by operating devices (keyboards, phones, tablets, laptops, computers).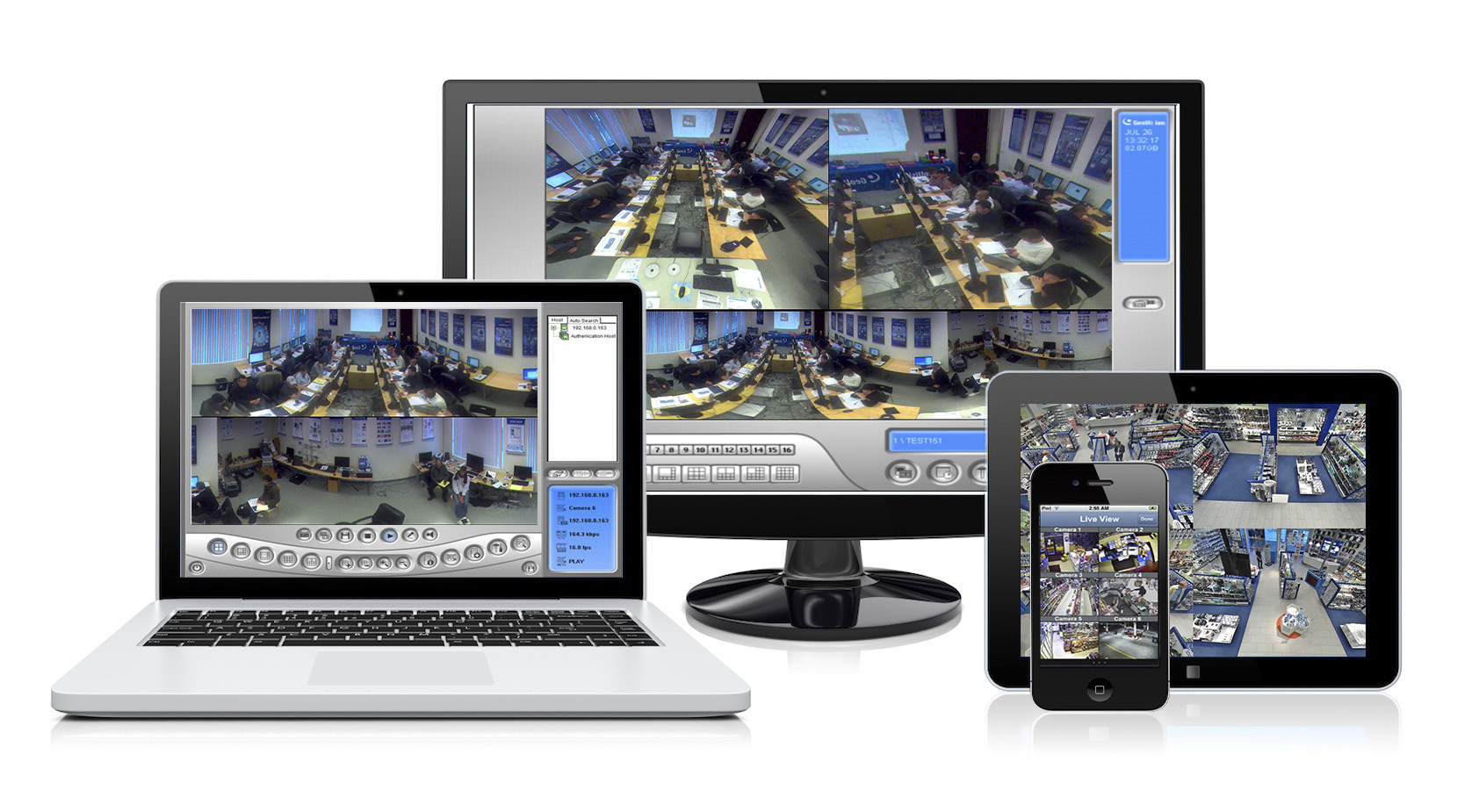 ---
We´ll help you to choose optimal system and cameras suitable for your application. We´ll take the advantage of longtime experience got from realizations of large facilities with hundreds of cameras or from realizations of systems in family or recreation buildings.